How To Wear: Your Summer Dresses in Fall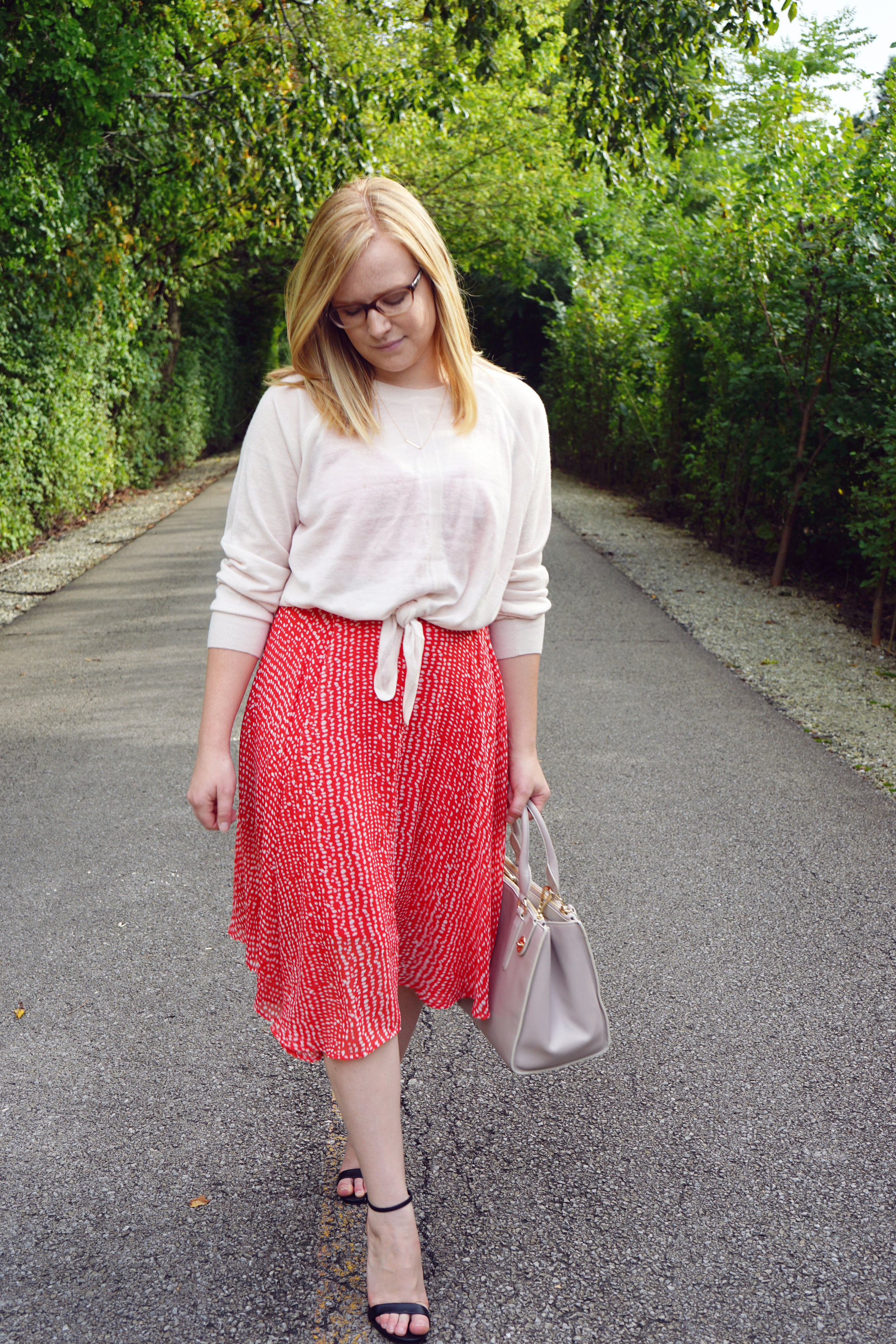 I love my dresses and love finding ways to incorporate them in my style every day of the year. Living in the Midwest, it's not necessarily easy to wear dresses in fall or winter and while I will suck it up to look cute, sometimes you need a little something more. Wearing tights is an obvious choice, but I like the idea of layering clothing to make something new. For this look, I took a summer dress and put a cashmere sweater over top. I talked a little about changing up the pieces in your closet to create something new here, and this is another example in a completely new way. Would you wear a summer dress into the fall?
Dress / Leith (super similar here) *last seen here*
Sweater / Club Monaco (similar here)
Shoes / Steve Madden *last seen here*
Purse / Coach (similar here and here) *last seen here*
Necklace / Etsy
Quick Tip: A good way to make sure sweaters or shirts will hit your waist when wearing them over dresses (or even skirts) is to tuck it underneath a belt. I've shown in the photo below how I'm wearing a belt and tucked the ends of the sweater underneath so it hits exactly where I want it to! It also makes sure that it will stay easier.